CFL lead & Connectors 5W - 12V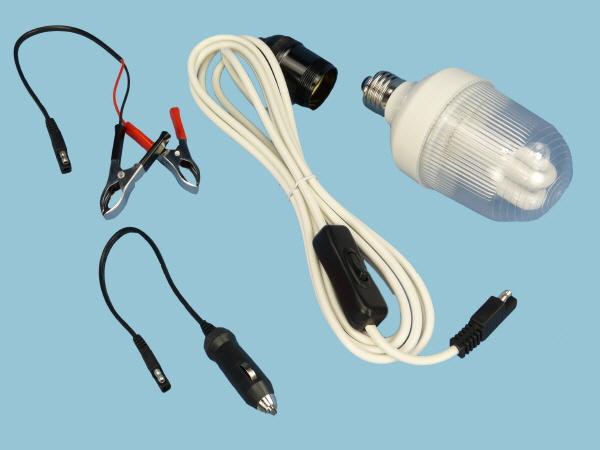 Default Manufacturer
<p>Only 5 watt and 12 volts makes these super low energy lights ideal for use with solar. Great for use in stables, sheds, garages, outhouses or whilst camping and caravanning. </p>
5WLLCC
5WLLCC
15.95
Sunshine Solar Limited
https://www.sunshinesolar.co.uk/Item/5WLLCC
CFL lead & Connectors 5W - 12V
CFL lead & Connectors 5W - 12V
Only 5 watt and 12 volts makes these super low energy lights ideal for use with solar. Great for use in stables, sheds, garages, outhouses or whilst camping and caravanning.
If you are planning to use a solar panel to keep a battery topped up low energy lights will help to keep the power consumption down, this means you may not need such a large solar panel to charge the battery and this in turn will save you money.

Each light comes with approx 3m of lead fitted with an On/Off switch and an S-S connector this light is designed to be connected straight to your 12V battery by means of crocodile clips or the male cigar plug supplied.
Specifications
Compact fluorescent lamp - CFL
5W 12V DC - Low Energy Bulb
3M of cable with ES fitting, Switch & SS Connector
Crocodile Clips to S-S Connector
Male Cigar Adaptor to S-S Connector
PRODUCT CODE: 5WLLCC
Software: Kryptronic eCommerce, Copyright 1999-2020 Kryptronic, Inc. Exec Time: 0.102292 Seconds Memory Usage: 4.561249 Megabytes