Sunshine Compact - Portable Solar Panel Kit 24W 12V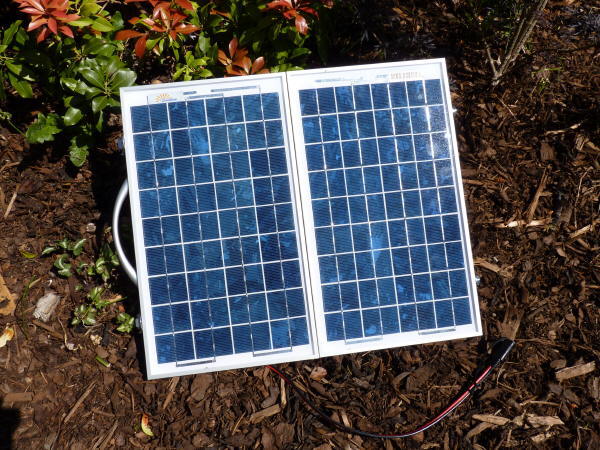 Default Manufacturer
<p align="LEFT"><span style="color: #555555;"><span style="font-family: Verdana, Tahoma, Arial, sans-serif;">If you are looking for a portable solar power solution look no further than the Sunshine Compact range with unrivalled performance. </span></span></p> <p align="LEFT"><span style="color: #555555;"><span style="font-family: Verdana, Tahoma, Arial, sans-serif;">The Sunshine Compact 24W Solar Power Kit benefits from a fold-able design. The kit comes complete with everything needed for quick easy set up and safe charging of 12 volt batteries of all types. Perfect for Caravans & Motorhomes when running on battery power only and a popular choice for fishing trips and the charging of Bait Boats. </span></span></p>
COM24W
COM24W
129.00
Sunshine Solar Limited
https://www.sunshinesolar.co.uk/Item/COM24W
Sunshine Compact - Portable Solar Panel Kit 24W 12V
Sunshine Compact - Portable Solar Panel Kit 24W 12V
If you are looking for a portable solar power solution look no further than the Sunshine Compact range with unrivalled performance.
The Sunshine Compact 24W Solar Power Kit benefits from a fold-able design. The kit comes complete with everything needed for quick easy set up and safe charging of 12 volt batteries of all types. Perfect for Caravans & Motorhomes when running on battery power only and a popular choice for fishing trips and the charging of Bait Boats.
The Sunshine Folding Power Kit comprises of two robust 12W solar panels linked together by cables and hinges, attached to each panel is a fold-able stand.

Features
2 x Sunshine Solar Panel Polycrystalline 12 Watt 12 Volt
Integrated stand
Storage Bag
Solar Panel Specifications
High Performance Polycrystalline Cells
Peak power (Pmax): 2 x 12Wp
Power tolerance range(%): ±3%
Open circuit voltage / Voc(V): 21.6
Max.power voltage / Vmp(V): 17.5
Short circuit current / Isc(A): 2 x 0.74
Max.power current / Imp(A): 2 x 0.69
Max.system voltage(V): 600V DC
Folded Dimensions (mm): 240 x 415 x 36
Weight(kg): 2.00
Guaranteed Performance
5 Years Manufacturers Warranty
10 Years Warranty 90% Power Output
20 Years Warranty 80% Power Output
PRODUCT CODE: COM24W
£189.00
£149.00
(Save 21%)
Software: Kryptronic eCommerce, Copyright 1999-2021 Kryptronic, Inc. Exec Time: 0.168236 Seconds Memory Usage: 1.493294 Megabytes