LED Light Unit 12V DC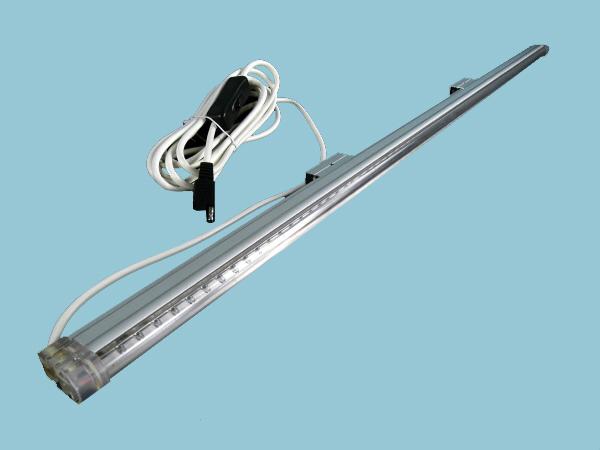 Default Manufacturer
<p>This LED light unit is designed to offer compact and stylish surface mounted lighting where maximum headroom and light output are required. Light is provided by 72 super bright LED's.</p> <p>Applications include: Outbuildings, Caravan & Motorhome, Awnings, Static Caravans, Boats, Storage Containers to name but a few. </p>
LED72
LED72
29.95
Sunshine Solar Limited
https://www.sunshinesolar.co.uk/Item/LED72
LED Light Unit 12V DC
LED Light Unit 12V DC
This LED light unit is designed to offer compact and stylish surface mounted lighting where maximum headroom and light output are required. Light is provided by 72 super bright LED's.
Applications include: Outbuildings, Caravan & Motorhome, Awnings, Static Caravans, Boats, Storage Containers to name but a few.
Features
Anodised aluminium housing with track and two brackets
Slim profile for maximum headroom
Low consumption only 500mA & long service life up to 30,000 hours
Reverse polarity protected
Angle: 120°
Light Color: White
Colour Temp: 8000 - 10000K
Lumens: 360 - 432Lm (equivalent to 7.2W)
Light Distance 15m
Each light unit comes with approx 3m of lead fitted with an On/Off switch and an S-S connector these lights can be plugged straight into the Sunshine Charge Regulator 12V - 7AMP for quick and easy installation without the need for any complicated wiring. You can also link multiple light units together easily using our Four Panel and Two Panel Solar Connector Cables that are fitted with compatible S-S type connectors making it easy to add extra lights if needed.
Conforms to: EN 61000-6-1:2007 & EN 61000-6-3: 2007
Dimensions:
Length: 875mm Width: 21mm Height: 46mm

PRODUCT CODE: LED72
Software: Kryptronic eCommerce, Copyright 1999-2022 Kryptronic, Inc. Exec Time: 0.052721 Seconds Memory Usage: 1.248207 Megabytes