345W Solar PV Module MONO - All Black - Half Cell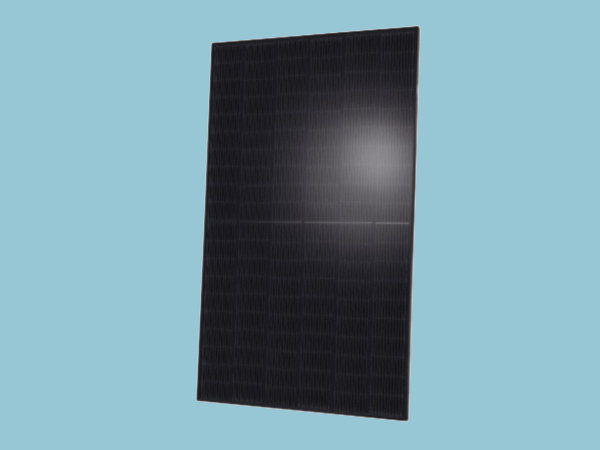 Default Manufacturer
<p>Our stock 345W monocrystalline solar module is MCS approved making it suitable for grid tied PV arrays and eligible for the feed in tariff. These large solar panels can also be used for battery charging in off grid systems where larger power requirements are needed typically liveaboard boats, power failure back up systems, static caravans, off grid home offices, etc.</p>
QPEAKG9345
QPEAKG9345
384.00
Sunshine Solar Limited
https://www.sunshinesolar.co.uk/Item/QPEAKG9345
345W Solar PV Module MONO - All Black - Half Cell
345W Solar PV Module MONO - All Black - Half Cell
Our stock monocrystalline 345W solar module is MCS approved making it suitable for grid tied PV arrays and eligible for the feed in tariff. These large solar panels can also be used for battery charging in off grid systems where larger power requirements are needed typically liveaboard boats, power failure back up systems, static caravans, off grid home offices, etc.
The QPEAKG9345 monocrystalline solar panel 345W offers efficiency of up to 20.0 %, thanks to the latest generation of unrivalled cell concept Q.ANTUM DUO, the modules provide uniquely high yields on a small surface area. To this end, half-cells are combined with state-of-the-art circuitry and a 12-busbar design. The Q CELLS Anti LID Technology prevents light-induced degradation (LID), which can reduce system performance drastically – or almost totally. Aesthetically pleasing all black look.
KEY FEATURES:
Low-level cost of electricity: Higher yield per surface area, lower BOS costs, higher power classes, and an efficiency rate of up to 20.0 %.
Innovative all-weather technology: Optimal yields, whatever the weather with excellent low-light and temperature behaviour.
Enduring high performance: Long-term yield security with Anti LID Technology, Anti PID Technology 1, Hot-Spot Protect and Traceable Quality Tra.Q™.
Extreme weather rating: High-tech aluminium alloy frame, certified for high snow (6000Pa) and wind loads (4000Pa).
Reliable investment: Inclusive 25-year product warranty and 25-year linear performance warranty.
Solar Panel Specifications
Maximum Power (Pmax): 345W

Maximum Power Current (Ipm): 10.03A

Maximum Power Voltage (Vpm): 34.38V

Short Circuit Current (Isc): 10.49A
Power Output Tolerance (Pmax): 0/+5
Open Circuit Voltage (Voc): 40.94V
Nominal Operating Cell Temp. (NOCT): -40 to +85°C
Maximum System Voltage: 1500V DC
Maximum Efficiency: 20%
Size: 1673mm x 1030mm x 32mm
Weight: 17.5kg
Guaranteed Performance
12 Years Product Workmanship Warranty

25 Years Linear Performance Warranty

Engineered in Germany
PRODUCT CODE: QPEAKG9345
Software: Kryptronic eCommerce, Copyright 1999-2022 Kryptronic, Inc. Exec Time: 0.058175 Seconds Memory Usage: 1.316109 Megabytes