60W 12V Sunshine Solar Flexible ETFE Range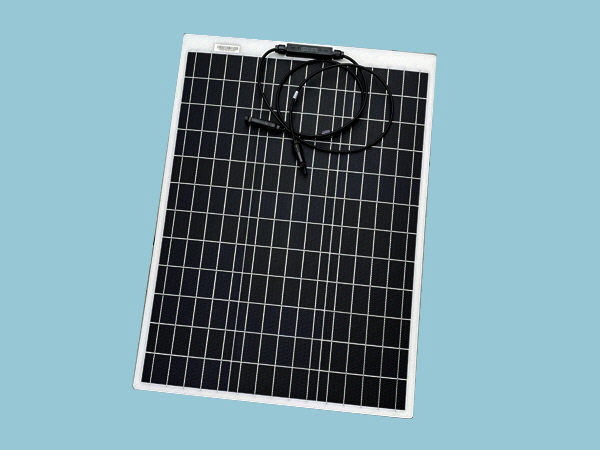 Default Manufacturer
<p>This Sunshine Solar Flexible ETFE 60W 12V boasts ultra pure silicon delivering optimal power conversion. The aluminium backing adds massive strength, preventing corrosion and helps with heat dissipation. Thin, light and when fitted to the roof of a caravan or motorhome very aerodynamic. Light weight design combined with high efficiency cells and solar panel flexibility makes our latest ETFE range also perfect for marine use and many more applications where a rigid framed solar panel is not an option.</p>
SFB60A
SFB60A
114.00
Sunshine Solar Limited
https://www.sunshinesolar.co.uk/Item/SFB60A
60W 12V Sunshine Solar Flexible ETFE Range
60W 12V Sunshine Solar Flexible ETFE Range
This Sunshine Solar Flexible ETFE 60W 12V boasts ultra pure silicon delivering optimal power conversion. The aluminium backing adds massive strength, preventing corrosion and helps with heat dissipation. Thin, light and when fitted to the roof of a caravan or motorhome very aerodynamic. Light weight design combined with high efficiency cells and solar panel flexibility makes our latest ETFE range also perfect for marine use and many more applications where a rigid framed solar panel is not an option.
With a Sunshine Flexible ETFE 60W 12V solar panel you could expect to generate around 17 amps per day when used in conjunction with a PWM solar charge controller and 20 amps per day when used with an MPPT solar controller during the summer months. Multiple panels can be connected to acquire higher power if needed.
Solar Panel Specifications
Maximum Power (Pmax): 60W
Maximum Power Current (Ipm): 3.33A
Maximum Power Voltage (Vpm): 18V
Short Circuit Current (Isc): 3.63A
Open Circuit Voltage (Voc): 21.6V
Nominal Operating Cell Temp. (NOCT): -45 to 80°C
Maximum System Voltage: DC600V
Maximum Series Fuse: 10A
Size: 700 x 510 x 4mm
Weight:.1.60 kg
Features
3° flexibility or 3cm per 1m of panel length
ETFE rough scratch resistant surface which can be walked on in deck shoes.
Aluminium Substrate
Highly efficient monocrystalline cells
Can be conveniently placed on slightly curved solid surfaces
Can be easily bonded using fixing adhesive (no need for drilling)
4mm Single Core Cable fitted with type MC4 Connectors (length 900mm)
One Year Manufacturers Warranty
Save Money..... Don't forget you can save 10% on all add-ons when bought along with this solar panel.


PRODUCT CODE: SFB60A
Software: Kryptronic eCommerce, Copyright 1999-2022 Kryptronic, Inc. Exec Time: 0.072804 Seconds Memory Usage: 1.435867 Megabytes