Solar Powered Battery Optimiser 1.5W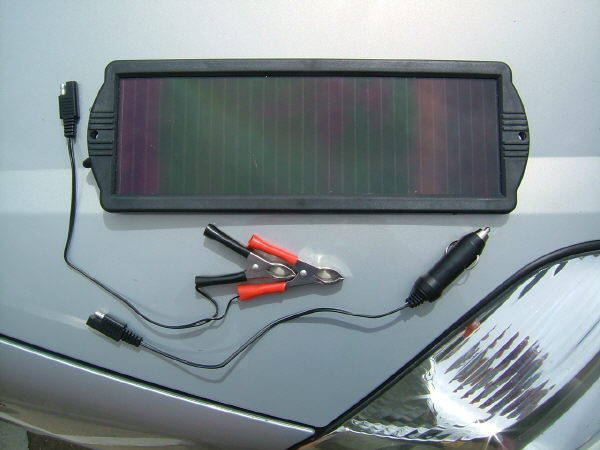 Default Manufacturer
<p><strong>As recommended by the AA</strong> <br /><br />Never get caught with your battery flat again with this invaluable piece of equipment.<br /><br />Keep your battery 'topped up' at all times with our Solar Battery Charger.<br /><br />Ideal for cars, boats, caravans and motorcycles.</p>
SS946
SS946
15.95
Sunshine Solar Limited
https://www.sunshinesolar.co.uk/Item/SS946
Solar Powered Battery Optimiser 1.5W
Solar Powered Battery Optimiser 1.5W
As recommended by the AA

Never get caught with your battery flat again with this invaluable piece of equipment.

Keep your battery 'topped up' at all times with our Solar Battery Charger.

Ideal for cars, boats, caravans and motorcycles.
Features
Top-up the car battery whilst the car is inactive
No need to worry about starting your car due to a dead battery
Supplied with suction cups, simply stick to dashboard
No need to disconnect the charger at night
State of charging can be checked by the blinking indicator
Supplied with both crocodile clips and cigarette lighter connections
2.5m of lead
With built in blocking diode to prevent reverse charging
Size: 350mm x 125mm x 12mm
Please note
When using the cigarette lighter connection there must be a live feed to the cigarette lighter socket in your vehicle when the engine is switched off for the Solar Battery Optimiser to work. If this is not the case you will need to use the crocodile clip connectors instead.

PRODUCT CODE: SUN003


Software: Kryptronic eCommerce, Copyright 1999-2022 Kryptronic, Inc. Exec Time: 0.059141 Seconds Memory Usage: 1.297928 Megabytes