Multi-Buy 100W Solar Panels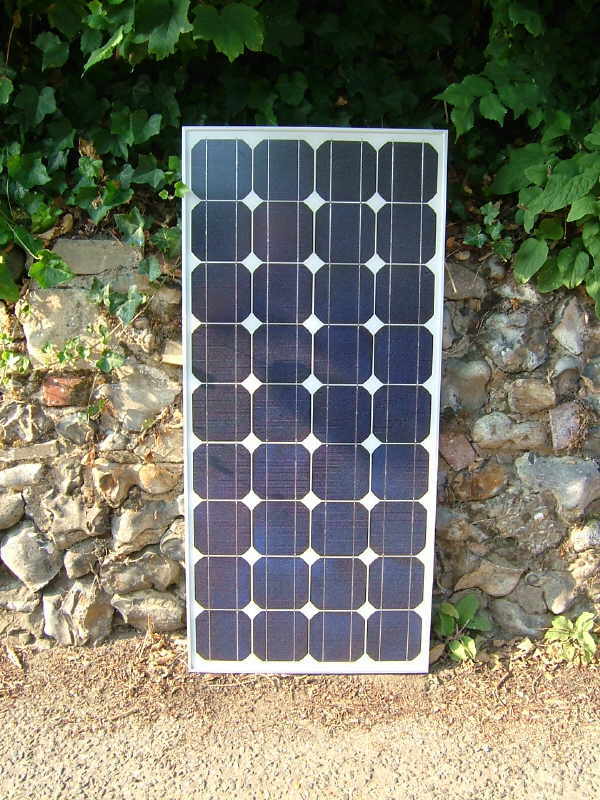 Default Manufacturer
<p>The Sunshine Solar panels are ideal for keeping 12V batteries topped up. Solar panels are suitable for a wide range of applications however the most common uses for our 100 watt solar panel includes supplementing the leisure battery power in caravans, motorhomes and boats.</p>
SSP100MB
SSP100MB
332.00
Sunshine Solar Limited
https://www.sunshinesolar.co.uk/Item/SSP100MB
Multi-Buy 100W Solar Panels
Multi-Buy 100W Solar Panels
The Sunshine Solar panels are ideal for keeping 12V batteries topped up. Solar panels are suitable for a wide range of applications however the most common uses for our 100 watt solar panel includes supplementing the leisure battery power in caravans, motorhomes and boats.
Multiple Buy Discounts
2 for £166 each, 3 for £160 each, 4 for £152 each + FREE UK MAINLAND DELIVERY
With a Sunshine 100W solar panel you could expect to generate around 29 amps per day when used in conjunction with a PWM solar charge controller and around 33 amps per day with an MPPT solar controller during the summer months. Multiple panels can be connected to acquire higher power if needed.

Specifications
Maximum Power (Pmax): 100W
Maximum Power Current (Ipm): 5.62A
Maximum Power Voltage (Vpm): 17.8V
Short Circuit Current (Isc): 6.07A
Open Circuit Voltage (Voc): 21.30V
Nominal Operating Cell Temp. (NOCT): -45 to 80°C
Maximum System Voltage: DC1000V
Maximum Series Fuse: 9A
Size: 670 x 945 x 35mm
Weight: 6.87kg
Features
900mm of 4mm single-core insulated cable, fitted with MC Type 4 connectors
High Performance Monocrystalline Cells
Factory fitted aluminium frame with pre-drilled mounting holes
Multiple pieces can be connected to acquire higher power
Suitable for charging all types of 12 volt batteries
Fitted with bypass diodes to minimise the effect of shading
Completely weatherproof
Guaranteed Performance
5 Years Manufacturers Warranty
10 Years Warranty 90% Power Output
20 Years Warranty 80% Power Output
Please Note: Multiple solar panels system will require a higher spec solar controller if you are unsure which you require or have any other questions please call 01508 488188 then Option 2 for Technical.




PRODUCT CODE: SSP100M
Software: Kryptronic eCommerce, Copyright 1999-2021 Kryptronic, Inc. Exec Time: 0.068556 Seconds Memory Usage: 1.36927 Megabytes