Flexible Battery Cables - 40mm sq Custom Made with Lugs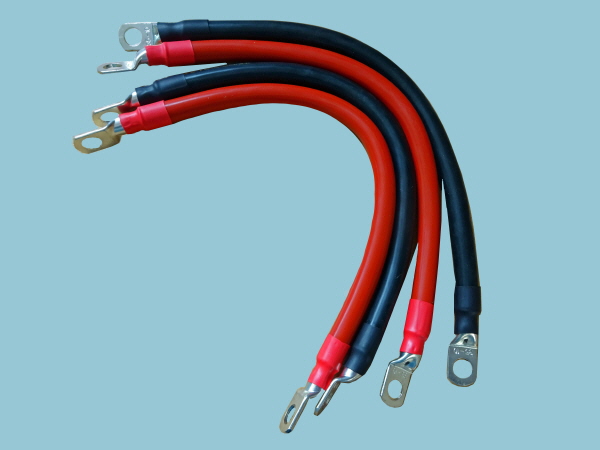 Default Manufacturer
<p>Here you can purchase custom size 40mm² Flexible DC cable with pre-attached lugs, ideal for linking multiple batteries together. </p> <p>Our Flexible DC cable is available in six different cable dimensions (mm²) and cable lengths varying from 200mm to 1200mm with a choice of pre-attached lugs.</p> <p>This product is cut and crimped in house so if you have a specific requirement, just ask and we would be more than happy to give you a quote.</p> <p> </p>
BATCAB40
BATCAB40
View Offer
Sunshine Solar Limited
https://www.sunshinesolar.co.uk/Item/BATCAB40
Flexible Battery Cables - 40mm sq Custom Made with Lugs
Flexible Battery Cables - 40mm sq Custom Made with Lugs
Here you can purchase custom size 40mm² Flexible DC cable with pre-attached lugs, ideal for linking multiple batteries together.
Our Flexible DC cable is available in six different cable dimensions (mm²) and cable lengths varying from 200mm to 1200mm with a choice of pre-attached lugs.
This product is cut and crimped in house so if you have a specific requirement, just ask and we would be more than happy to give you a quote.
Heavy Duty 40mm² Flexible Battery Joining Cables custom made with a choice of 8mm or 10mm lugs.
PRODUCT CODE: BATCAB40
Software: Kryptronic eCommerce, Copyright 1999-2022 Kryptronic, Inc. Exec Time: 0.060958 Seconds Memory Usage: 1.321045 Megabytes