LED Strip 4.5W - 12V DC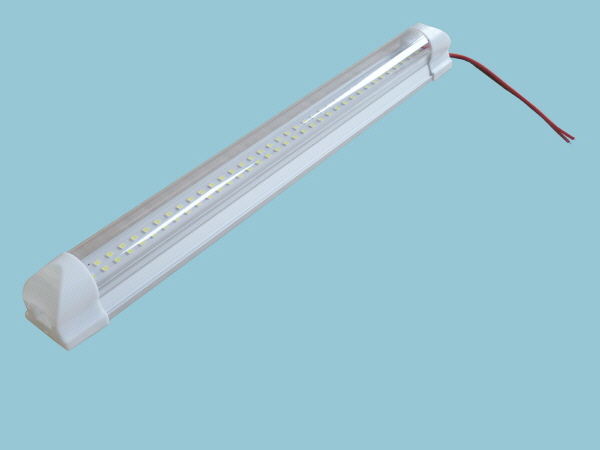 Default Manufacturer
<p>This LED light unit is designed to offer compact and stylish surface mounted lighting where maximum headroom and light output are required. Light is provided by 72 super bright LED's.</p> <p>Applications include: Outbuildings, Caravan & Motorhome, Awnings, Static Caravans, Boats, Storage Containers to name but a few. </p>
LED340
LED340
12.95
Sunshine Solar Limited
https://www.sunshinesolar.co.uk/Item/LED340
LED Strip 4.5W - 12V DC
LED Strip 4.5W - 12V DC
This LED light unit is designed to offer compact and stylish surface mounted lighting where maximum headroom and light output are required. Light is provided by 72 super bright LED's.
Applications include: Outbuildings, Caravan & Motorhome, Awnings, Static Caravans, Boats, Storage Containers to name but a few.
Features
Anodised aluminium housing, plastic end caps
Fixing clips & self adhesive strip
Slim profile for maximum headroom
Reverse polarity protected
Light Colour: White
Colour Temp: 6500K
Lumens: 400Lm
Each light unit comes with 150mm of cable attached.
Dimensions:

Length: 340mm Width: 30mm Height: 35mm

PRODUCT CODE: LED340
Software: Kryptronic eCommerce, Copyright 1999-2022 Kryptronic, Inc. Exec Time: 0.042986 Seconds Memory Usage: 1.174088 Megabytes